Pvt. James Taylor Aikin
Born: 11 December 1921 – Garrettsville, Kentucky 
Nickname: "Ted" 
Parents: Samuel B. Aikin Sr. & Minola McCoy-Aikin 
Siblings: 3 sisters, 2 brothers 
Home: Hardin County, Kentucky 
Enlisted: 
– U.S. Army 
– 1940 
– lied about his age – only fourteen years old 
Training: 
– Fort Knox, Kentucky
– first six weeks was the primary training
– Week 1: infantry drilling
– Week 2: manual arms and marching to music
– Week 3: machine gun
– Week 4: pistol
– Week 5: M1 rifle
– Week 6: field week – training with gas masks, gas attacks, pitching tents, and hikes
– Weeks 7,8,9: Time was spent learning the weapons, firing each one, learning the parts of the weapons and their functions, field stripping and caring for
   weapons, and the cleaning of weapons
– the company
Classroom: courses lasted 3 months
– Weapons: soldiers assigned to ordnance issued a pistol, and possibly a machine gun or submachine gun
– Vehicle Training: soldiers attended different schools
– tank maintenance, truck maintenance, scout car maintenance, motorcycle maintenance, and carpentry
– Company's machine shop, welding shop, and kitchen were all on trucks
Arkansas Maneuvers:
– August 1941 – took part in maneuvers in Arkansas
– 17th Ordnance Company called back to Ft. Knox
– A Company, 19th Ordnance designated 17th Ordnance Company
– received orders to go overseas the same day
The decision for this move – which had been made on August 15, 1941 – was the result of an event that took place in the summer of 1941. A squadron of American fighters was flying over Lingayen Gulf, in the Philippines, when one of the pilots, who was flying at a lower altitude, noticed something odd. He took his plane down and identified a flagged buoy in the water and saw another in the distance. He came upon more buoys that lined up, in a straight line for 30 miles to the northwest, in the direction of a Japanese occupied island which was hundreds of miles away. The island had a large radio transmitter. The squadron continued its flight plan south to Mariveles and returned to Clark Field.
When the planes landed, it was too late to do anything that day. The next day, when another squadron was sent to the area, the buoys had been picked up by a fishing boat – with a tarp on its deck – which was seen making its way to shore. Since communication between the Air Corps and Navy was difficult, the boat escaped. It was at that time the decision was made to build up the American military presence in the Philippines.
Overseas Duty:
– 4 September 1941
– the company traveled by train to Ft. Mason in San Francisco, California
– Arrived: 7:30 A.M. – 5 September 1941
– rode the train to Ft. Mason, San Francisco, California
– ferried, on the U.S.A.T. General Frank M. Coxe, to Angel Island
– given physicals and inoculated by battalion's medical detachment
– men with medical conditions replaced
– Ship: S.S. President Calvin Coolidge
– Boarded: Monday – 8 September 1941 – 3:00 P.M.
– Sailed: 9:00 P.M. – the same day
– Arrived: Honolulu, Hawaii – Saturday – 13 September 1941 – 7:00 A.M.
– Sailed: 5:00 P.M. – the same day
– escorted by the heavy cruiser, the U.S.S. Astoria, and an unknown destroyer
– smoke was seen on the horizon several times
– cruiser intercepted ships
– Arrived: Manila – Friday – 26 September 1941
– disembarked ship – 3:00 P.M.
– 17th ordnance remained behind to unload the tanks and attached turrets
-27 September 1941 – job completed at 9:00 A.M.
Stationed:
– Ft. Stotsenburg – Philippine Islands
Engagements:
– Battle of Luzon – 8 December 1941 – 6 January 1942
– converted WWI anti-personnel ordnance for use by tanks
– set up fuel dumps for tanks as they withdrew toward Bataan
– manufactured or scavenged spare tank parts
– Battle of Bataan – 7 January 1942 – 9 April 1942
– serviced the tanks of the 192nd & 194th Tank Battalions
Prisoner of War
– 9 April 1942
– Death March
– Mariveles – POWs started the march at the southern tip of Bataan
– POWs ran past Japanese artillery firing at Corregidor
– Americans on Corregidor returned fire
– Ted ate toothpaste powder and used iodine to purify water
– at one point, he witnessed an American beheaded with a bayonet
– the Japanese struck the man's head on a pole
Of the march he spoke of the Japanese bayonets, "You sure put on speed when they jab you with one of those things. I bet I could have won the Olympics."
– San Fernando – POWs put into small wooden boxcars
– each boxcar could hold eight horses or forty men
– 100 POWs packed into each car
– POWs who died remained standing since they could not fall to the floors
– Capas – dead fell to the floor as living left boxcars
POW Camps:
– Philippines:
– Camp O'Donnell
– 1 April 1942 – unfinished Filipino training base Japanese put into use as a POW camp
– Japanese believed the camp could hold 15,000 to 20,000 POWs
– POWs searched upon arrival at camp
– those found with Japanese money were accused of looting
– sent to guardhouse
– over several days, gunshots heard southeast of the camp
– POWs who had money on them had been executed
– Japanese took away any extra clothing from POWs as they entered the camp and refused to return it
– since no water was available for wash clothing, the POWs threw soiled clothing away
– clothing was taken from dead
– few of the POWs in the camp hospital had clothing
– POWs were not allowed to bathe
– only one water spigot for the entire camp
– POWs waited 2½ hours to 8 hours to get a drink
– water frequently turned off by Japanese guards and the next man in line waited as long as 4 hours for the water to be turned on again
– mess kits could not be cleaned
– POWs had to carry water 3 miles from a river to cook their meals
– second water spigot installed a week after POWs arrived
– slit trenches overflowed since many of the POWs had dysentery
– flies were everywhere including in camp kitchens and food
– the camp hospital had no water, soap, or disinfectant
– the senior POW doctor wrote a list of medicines he wanted to treat the sick and was told by the camp commandant, Capt. Yoshio Tsuneyoshi, never to
  write another letter
– Tsuneyoshi said that all he wanted to know about the American POWs were their names and numbers when they died
– refused to allow a truckload of medicine sent by the Archbishop of Manila into the camp
– 95% of the medicine sent by Philippine Red Cross was taken by the Japanese for their own use
– POWs in the camp hospital lay on the floor elbow to elbow
– operations on POWs were performed with mess kit knives
– only one medic out of six medics -assigned to care for 50 sick POWs – was well enough to work
– as many as 50 POWs died each day
– each morning dead were found everywhere in the camp and stacked up under the hospital
– the ground under hospital was scrapped and covered with lime to clean it
– the dead were moved to the cleaned area and the area where they had lain was scrapped and covered with lime
– usually not buried for two or three days
– work details: if a POW could walk, he was sent out on a work detail
– POWs on burial detail often had dysentery and malaria
– Japanese opened a new POW camp to lower death rate
– 1 June 1942 – POWs formed detachments of 100 men
– POWs marched out the gate and marched toward Capas
– Filipino people gave POWs small bundles of food
– the guards did not stop them
– At Capas, the POWs were put into steel boxcars and rode them to Manila
– the train stopped at Calumpit and switched onto the line to Cabanatuan
– POWs disembark the train at 6:00 P.M. and put into a schoolyard
– fed rice and onion soup
– arrived at Cabanatuan
– Cabanatuan
– original name: Camp Pangatian
– Philippine Army Base built for 91st Philippine Army Division
– actually three camps
– Camp 1: POWs from Camp O'Donnell
– Camp 2: four miles away
– all POWs moved from there because of a lack of water
– later used for Naval POWs
– Camp 3: six miles from Camp 2
– POWs from Corregidor and from hospitals sent there
– Camp 1:
– work details sent out to cut wood for POW kitchens, plant rice, and farm
– when POWs lined up for roll call, it was a common practice for Japanese guards, after the POWs lined up, to kick the POWs in their shins with their
  hobnailed boots
– they also were frequently hit with a pick handle, for no reason, as they counted off
– POWs on the rice planting detail were punished by having their faces pushed into the mud and stepped on to drive them deeper into the mud
– the POWs had to go into a shed to get the tools, as they came out, they were hit on their heads
– if the guards on the detail decided the POW wasn't doing what he should be doing, he was beaten
– many POWs on details were able to smuggle in medicine, food, and tobacco into the camp
– to prevent escapes, the POWs set up patrols along the camp's fence
– men who attempted to escape and caught were executed after being beaten
– the other POWs were forced to watch the beatings
– daily POW meal – 16 ounces of cooked rice, 4 ounces of vegetable oil, sweet potato or corn
– Barracks:
– each barracks built for 50 POWs
– 60 to 120 POWs were held in each one
– POWs slept on bamboo strips
– no showers
– Camp Hospital:
– 30 Wards
– each ward could hold 40 men
– frequently had 100 men in each
– two tiers of bunks
– sickest POWs on the bottom tier
– each POW had a 2 foot by 6-foot area to lie in
– Zero Ward
– given the name because it had been missed when counting wards
– became ward where those who were going to die were sent
– fenced off from other wards
– Japanese guards would not go near it
– POWs sent there had little to no chance of surviving
– POWs were taken by truck to Bilibid Prison – 28 October 1942
– many deaths caused by malnutrition
– others became ill because of lack of bedding, covers, and mosquito netting
Hell Ship:
– Nagato Maru
– Boarded: 6 November 1942
– Sailed: Manila – 7 November 1942
– three-ship convoy
– submarine attacked convoy
– Japanese put hatch covers on holds
– POWs felt depth charges explosions through hauls
– Arrived: Takao, Formosa – 11 November 1942
– Sailed: 14 November 1942
– Arrived: Pescadores Islands
– remained off islands because of a storm for two days
– lice spread among POWs
– Sailed: 18 November 1942
– Arrived: Keelung, Formosa – 18 November 1942
– Sailed: 20 November 1942
– Arrived: Moji, Japan – 24 November 1942
Disembarked: 25 November 1942
– POWs deloused, showered, fed, and issued new clothes
– POWs boarded a train and rode to POW camp
– Arrived: 26 November 1942
POW Camp:
– Japan:
– Tokyo #16-B
– also known as the Brickyard
– Barracks:
– two-floor wooden building
– American POWs lived on the bottom floor
– British POWs lived on the top floor
– Work:
– POWs produced 6,000 bricks a day
– Meals:
– soup, koaling, tea
– fried fish every five days
– during his time in the camp, he was tied to a tree and beaten for 3 hours
– Red Cross Boxes:
– POWs considered working hard got a full box
– others received half of a box
Of the food in Japan, he said, "We ate everything that could walk or crawl."
– Transferred: not known
– Tokyo #16-B
– Work: carbide mill – POWs made carbide rods
– owned by Showa K+Lenko Company
– worked in dangerous conditions, poor lighting, and supervision
– no safety devices for POWs
– the factory was located in a mine
– POWs worked in a carbide mill
– Collective Punishment:
– The camp commanding officer was actually kinder to POWs than COs at other camps, but he did not stop mistreatment by subordinates
– all the POWs were punished when one broke a camp rule
– POWs were beaten while standing at attention
– Ted was caught stealing a moldy piece of quail meat from the Japanese officers' mess. He was beaten for an hour from 8 to 9 A.M. with a wooden shoe. He
  was next tied to a tree knee-deep in the snow until noon. He was then put into the guardhouse for ten days on half-rations. Of the amount of rice he said,
  "And you could have pushed the works into a good-sized thimble if you halfway tried."
-15 April 1944 – 15 August 1945
– Aikin and to other POWs were repeatedly beaten
– February 1945:
– military trial records show Aikin was beaten with a bamboo stick in the camp office
– removed from camp office and a Japanese guard continued the beating with a wooden shoe
– Aikin was tied to a tree in the snow where he remained for 2 hours
– reason for the beating was that he had stolen and eaten the entire day's meat supply for the POWs
– the other POWs wanted him punished for doing this
– July 1945 – all POWs lined up and beaten
– failed to fallout during an air raid
– hit and knocked to the ground
– once on the ground, they were kicked
– Medical Treatment:
– sick POWs were not required to work
– Red Cross packages were withheld from POWs
– Japanese took what they wanted from packages
– also took clothing, blankets, and shoes meant for POW use
Recalling his time in Japan, he said about the Japanese women. "Women are a good thing to have around in any language. And some of the girls over there are right pretty."
Liberated: September 1945
– returned to the Philippine Islands
– 7 September 1945 – family notified he was liberated
Promoted: Corporal
Transport:
– U.S.S. Yarmouth
– Sailed: Manila – not known
– Arrived: San Francisco – 8 October 1945
Selective Service Registration – 16 May 1946
– since he had enlisted he had not registered with Selective Service
– indicated he was unemployed
Reenlisted: 15 June 1946
Married: Jackie Ruth Wright – 17 September 1946
Children: 2 daughters, 3 sons
Retired: 1968 – 23 years of service
Rank: Master Sergeant
Owner: Akin Service Station – 25 years
– turned station into a game room – ran it for five years
Residence: West Point, Kentucky
Died: 30 August 2013 – Radcliff, Kentucky
– cremated
Ashes Interred: Garnettsville Cemetery – Meade County, Kentucky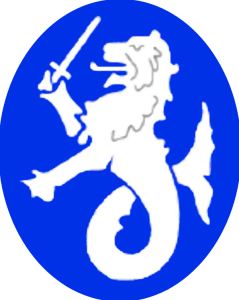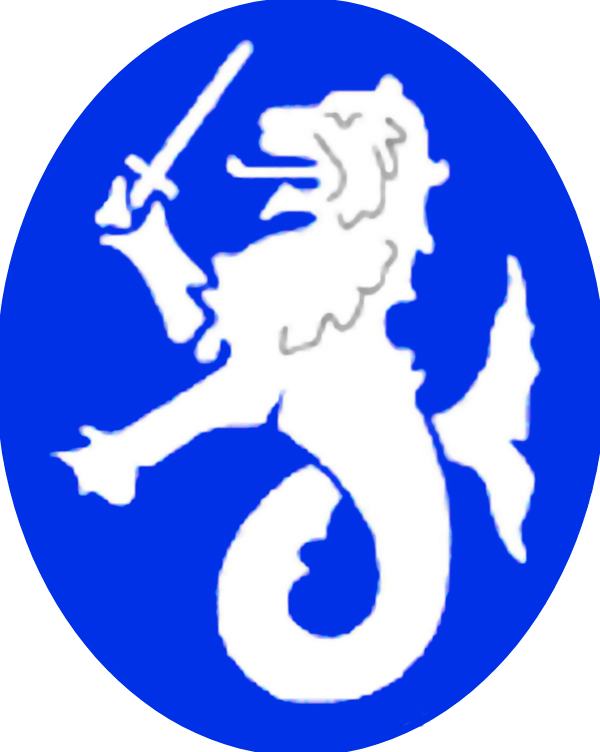 il